Barb Rumson: A Brief Resume
Education :
Degrees, diplomas and courses at The University of Victoria, University of Calgary and McGill University.
Sample: Interim Teaching Licence 1970 to 1974 British Columbia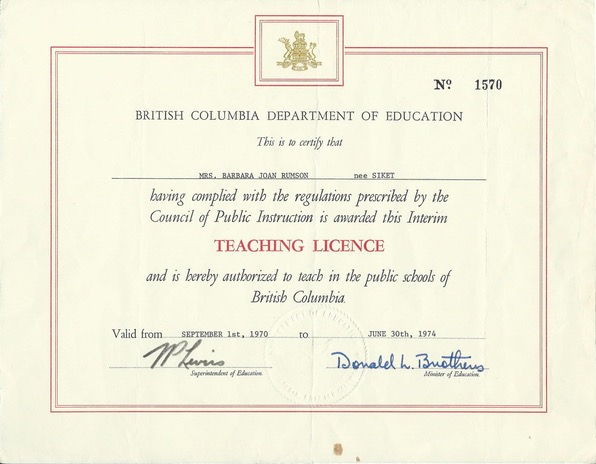 Teaching Experience :
Victoria, B.C.
Laval, Quebec
Calgary, Alberta
Volunteering :
Learning Disabilities Association (Calgary Branch), Editor of Newsletter
Alberta Teacher's Association (Union Representative)
Various schools and libraries in British Columbia.
Sample short stories by Barb Rumson
External links
Puddles for All Seasons
Illustrations by My Way in Education
Published by MightyBook, Inc. © 2004
Music Lessons from Long Ago
Classical Music Daily
---